Real Estate Transactions and Litigation
WE ARE PROUD TO BE NORTHERN COLORADO'S GO-TO REAL ESTATE LAW FIRM.
Massey, Mitchell & Kelly's transactional real estate attorneys specialize in real estate projects and issues of all shapes and sizes, including complex real estate projects for developers, residential and commercial builders, lenders and investors. We represent developers, builders, individuals, lenders, investors, owners associations, and residential and commercial landlords and tenants in a broad spectrum of real estate transactions, litigation, and other matters. No matter the real estate issues you may have, the attorneys at Massey, Mitchell & Kelly, PLLC can provide you the representation you need.
WHAT CAN OUR REAL ESTATE LAWYERS DO FOR YOU?
We can represent you throughout a variety of real estate issues, including, but not limited to:
Transactional:
Buying and selling all types of real estate, including commercial and residential
Commercial, retail, office, and restaurant leasing
Construction contracts
Entitlements including annexation, zoning, subdivision, and other land use issues
Establishment of and documentation for common interest communities (planned communities, condominiums, and HOAs)
Land Development, due diligence, and title review
Real estate financing and lending
Easements
Litigation:
Adverse possession
Boundary disputes
Commercial landlord/tenant disputes
Construction contracts
Construction defect
Easement and access disputes
Forcible entry and detainer (evictions)
Foreclosures
General contractor/subcontractor disputes
Guaranty agreements
Mechanics liens
Quiet title disputes
Partition actions
As you can see, our property lawyers have what it takes to handle a large variety of real estate issues. Regardless of your real estate needs, we will provide you with the highest standards of service, professionalism, and attention to detail that you deserve.
REAL ESTATE IS NOT A SMALL MATTER, SO DO NOT LEAVE YOUR REAL ESTATE MATTERS TO JUST ANYONE.
Real estate is a large investment, and it may even be the largest investment you will make throughout your life. Protect your investment and your interests by relying on the real estate attorneys at Massey, Mitchell & Kelly PLLC. Contact us today to learn more.
MEET OUR REAL ESTATE TRANSACTION AND LITIGATION ATTORNEYS
Meet Allan S. Massey Meet Mason C. Mitchell Meet Andrew S. Priebe Meet Samantha J. Walsh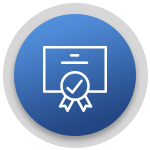 ABOUT US
We are one of Fort Collins' oldest law firms, and we've been providing superior legal services to our clients since 1948.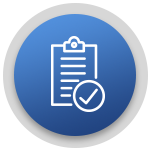 PRACTICE AREAS
At Massey, Mitchell & Kelly, PLLC we have a team of dedicated attorneys specializing in real estate, business, commercial, family law, dependency and neglect, estate planning, civil litigation, criminal defense and more, waiting and ready to help you with your legal needs.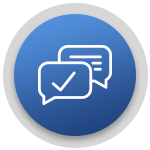 CONTACT US
Please contact our team of real estate, business, commercial, family law, dependency and neglect, estate planning, civil litigation, and criminal defense lawyers with any questions you may have.