WHETHER YOU ARE GETTING A DIVORCE OR FIGHTING FOR CUSTODY, WE CAN HELP.
Family law cases are never easy, and they are rarely straightforward. Having experienced legal representation is a must for protecting your rights, as well as the rights of your family. It also gives you the best chance of getting a successful outcome from your case. No matter what kind of family law issue you may have, the family law attorneys at Massey, Mitchell & Kelly PLLC can provide you with the representation you need.
WHAT KINDS OF FAMILY LAW ISSUES CAN WE ASSIST YOU WITH?
Divorce or Marriage Dissolutions
Legal Separations
Annulments
Common Law Marriages
Same-Sex Divorces
Child Custody
Child Support
Dependency and Neglect
Relocation Cases
Property Valuation and Distribution
Prenuptial Agreements
Post-Decree Modification Issues
Adoption
Paternity Matters
Grandparents' Rights
As you can see, we can support you throughout a variety of family law issues. No matter how big or small your case may be, we are dedicated to giving you the high-quality representation that you deserve. We have been assisting with family law issues in Northern Colorado since 1948, and we are dedicated to helping you throughout every step of your case.
TURN TO THE FAMILY LAW ATTORNEYS AT MASSEY, MITCHELL & KELLY PLLC
Family law issues are complicated and incredibly personal, and the outcome of your case can have major impacts on your life. Don't rely on just any divorce lawyer or child custody lawyer for your family law issue. Instead, gain peace of mind by turning to family law attorneys you can trust. Contact us at Massey, Mitchell & Kelly PLLC today to get started.
MEET OUR FAMILY LAW ATTORNEYS
Meet Aubrey C. Kelly Samantha J. Walsh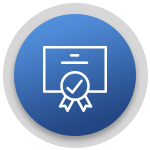 ABOUT US
We are one of Fort Collins' oldest law firms, and we've been providing superior legal services to our clients since 1948.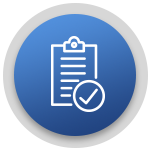 PRACTICE AREAS
At Massey, Mitchell & Kelly, PLLC we have a team of dedicated attorneys specializing in real estate, business, commercial, family law, dependency and neglect, estate planning, civil litigation, criminal defense and more, waiting and ready to help you with your legal needs.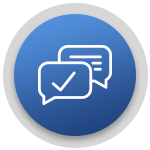 CONTACT US
Please contact our team of real estate, business, commercial, family law, dependency and neglect, estate planning, civil litigation, and criminal defense lawyers with any questions you may have.