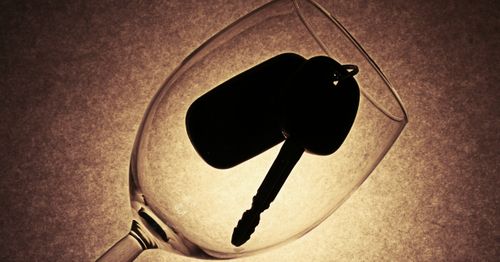 HOW TO AVOID DUIS THIS HOLIDAY SEASON
THERE IS A DRASTIC UPSWING IN DUIS AND ALCOHOL-RELATED ACCIDENTS OVER THE HOLIDAYS.
The holiday season is the most wonderful time of the year for many reasons. You get to spend time with your friends and family, and the food and drinks are simply delicious. However, the holiday season is also a busy time for alcohol-related accidents and DUIs. According to Mothers Against Drunk Driving, 40 percent of highway deaths are related to alcohol on Thanksgiving. Over Christmas, it's 37 percent, on New Years, it's 58 percent and the rest of the year, it's only 31 percent. There is also a 33 percent jump in the amount of DUIs issued over the entire holiday season, with a staggering 155 percent jump on New Year's Eve alone. Here are a few tips from our DUI lawyer to help you stay safe and avoid a DUI this holiday season:
#1. DON'T SLEEP IT OFF IN YOUR CAR.
While sleeping it off is certainly safer than driving, you're much better off staying in a cheap motel than in your vehicle. In Colorado, even if you aren't actually driving the vehicle, you can still get a DUI for sleeping in your car drunk, which will be a lot more expensive than a stay in a cheap motel.
#2. KEEP YOUR BLOOD ALCOHOL CONCENTRATION (BAC) UNDER CONTROL.
Believe it or not, there are certain things you can do to keep your BAC under control, including:
Eating plenty of food before and during drinks.
Waiting an hour in between drinks.
Drinking a glass of water between drinks.
Giving yourself lots of time before getting behind the wheel.
Keep in mind that, even if your BAC is lower than the 0.08 percent that it needs to be for a DUI, there is still a chance that you could still be arrested if an officer smells alcohol on your breath. It's also important to keep in mind that everyone's tolerance levels are different, and even if you are smart in how you drink, your BAC could be over the legal limit.
#3. WHEN IN DOUBT, DON'T DRIVE!
As we mentioned above, even if you are being smart about what and how you drink, it doesn't mean that you are completely safe from an accident or a DUI. The very best way to stay safe and avoid a DUI is to not drink and drive. Here are a few things you can do to avoid getting behind the wheel when you've been drinking:
Select a designated driver – When going out with friends or relatives, choose someone ahead of time to be the designated driver. This person should be prepared to stay sober all night and take everyone else home.
Take a cab or an Uber – Even if you have to wait for an Uber or a cab driver to get to the bar or party you're at for an hour or two, a safe drive home is worth the wait. Ubers and cabs can be expensive during busy nighttime hours, but they're much cheaper than a DUI.
Find a place to stay – If you are planning on traveling to a friend's house or you are going out to the bars, make arrangements ahead of time to stay somewhere. Whether you're planning to stay at your friend's house or a nearby hotel, at least you won't be on the road.
Phone a friend – If you know that a specific friend or family member is going to be sober, put them on speed dial in your phone so that you can easily get ahold of them if you need to.
Public transportation – The bus, the light rail and many other means of public transportation offer discounts and free rides during the holiday season. Be sure to check the running hours if you are planning on taking public transportation home so that you don't miss your ride.
Keep in mind that, even if you are just traveling a few blocks, you could still get a DUI. Law enforcement won't give you a pass, even if you're pulled over as you are turning into your street or driveway. Play it safe and use the above methods to get home no matter how far you have to travel.
#4. DRIVE SAFELY.
Even if you aren't drinking, it pays to be cautious when you're out driving during the holidays, because other people on the road may have been drinking. Always wear your seatbelt, drive the speed limit, pay attention to highway signs and keep your cell phone charged up and close by while on the road.
If you do end up facing a DUI over the holiday season, don't try to deal with the consequences alone. The penalties of even your first DUI can be severe and life-changing. Get the representation you need by turning to Vahrenwald, McMahill, Massey & Mitchell, LLC. We serve all of Northern Colorado, including Windsor and Fort Collins, and we have been doing so since 1948. Contact us today to learn more.