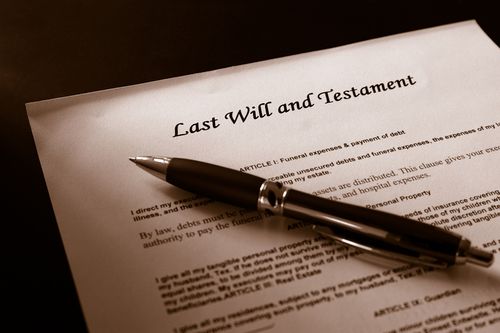 DO I NEED A WILL?
THE IMPORTANCE OF A SELF-PROVING/TESTAMENTARY WILL
Aself-proving/testamentary will is an important legal document and here at Vahrenwald, McMahill, Massey & Mitchell, LLC, we believe that everyone should have a will. If you live in Northern Colorado and you are in need of assistance with your will, our estate planning attorneys in Fort Collins can help you.
A self-proving/testamentary will is a legal document that the courts can use to distribute your personal assets and to declare your wishes for the care of your children should they be minors in the case of your passing. A self-proving/testamentary will is different than other wills such as a living will or an oral will. A self-proving/testamentary will has your specific guidelines laid out in written form and has been signed by the necessary witnesses in a court of law.
WHY DO I NEED A WILL?
In the case of your passing, a will allows you to set forth the guidelines in which you would like your personal assets and property to be disbursed to loved ones. When loved ones pass away, it can often create confusion and frustration for family members who are not sure what to do with the deceased party's personal assets. Creating a will lays a solid foundation for loved ones to follow in regards to your wishes when it comes to your personal property.
If you have children who are minors, you will need a will to clearly state who you would like to put in charge of the care of your children. This will ensure your children are safe and cared for by the best possible person in the case of your passing.
You need a legal document to state your exact desires so that your family is clear as to how they should proceed with your belongings when you're no longer able to state what you want.
Don't leave your loved ones with the tough decisions of what to do with your assets after you've passed. Make your wishes clear in a self-proving/testamentary will which clearly outlines your desires in a written, legal document.
Contact our office today to get a consultation for your self-proving/testamentary will.