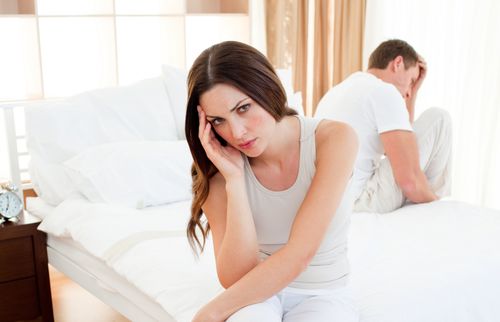 DEBUNKING THE MYTHS ABOUT DIVORCE PART 2
Divorce is complicated enough; don't let the myths and misconceptions about divorce make it more complicated. It's no secret that divorce can be difficult and complicated. After all, you've built your entire life with and around your spouse, and it's not always easy to create two individual lives out of the life you've built together, especially if you have kids, bought a house or built a business together. The last thing that anyone wants is to make divorce even more difficult and complicated, and if you believe the myths and misconceptions about divorce, that is exactly what you'll be doing. The good news is that the experienced family law attorney from Vahrenwald, McMahill, Massey & Mitchell, LLC is here to help. Check out our last blog to learn the truth about common divorce myths, and keep reading to learn more:
MYTH #6. DIVORCE IS ALWAYS EXPENSIVE.
If you pay attention to the tabloids at all, then you are probably all too familiar with the multi-million dollar, highly-publicized divorces they like to cover. However, not all divorces have to be expensive. One thing that can determine how expensive your divorce will be is your own attitude and willingness to compromise. If you and your ex can amicably agree on the terms of your divorce, it doesn't have to be expensive at all.
MYTH #7. HAVING A CHILD IS A GREAT WAY TO PREVENT DIVORCE.
Believe it or not, a child is not the solution to an unhappy marriage. However, couples with children do have a slightly lower chance of getting divorced. That being said, you shouldn't have a child just to prevent a divorce, because the added stress of having and caring for a child could lead to unhappiness and discord in your relationship.
MYTH #8. ONE PARTY IS ALWAYS AT FAULT IN A DIVORCE.
In Colorado, you and your spouse have the option of a no fault divorce if your marriage is irretrievably broken. Under a fault system, you have to prove that the marriage contract was broken by desertion, adultery, a lack of support or cruelty, but there is no need to prove anything in a no fault divorce.
MYTH #9. HUSBANDS NEVER GET ALIMONY.
Alimony is granted when one of the spouses is financially independent on the other. Alimony used to be granted to mostly women because, back in the day, many women stayed at home to take care of the children while the men worked. In this day and age, both men and women are a part of the workforce, and both men and women could stay home with the child. That's why, today, wives aren't the only ones who get alimony.
MYTH #10. DIVORCE COURT IS YOUR ONLY OPTION.
Going through divorce court isn't the only way to separate from your spouse. You could also get legally separated or decide to go through mediation instead of traditional divorce proceedings. If you are unsure about which option is right for your situation, don't just assume that you have to go through divorce court; contact our family law attorney to get the personalized advice you need.
Whether you have questions or concerns about the divorce myths we've covered or you would like to talk to our family law attorney in Fort Collins about your divorce, please contact us! We are happy to help.